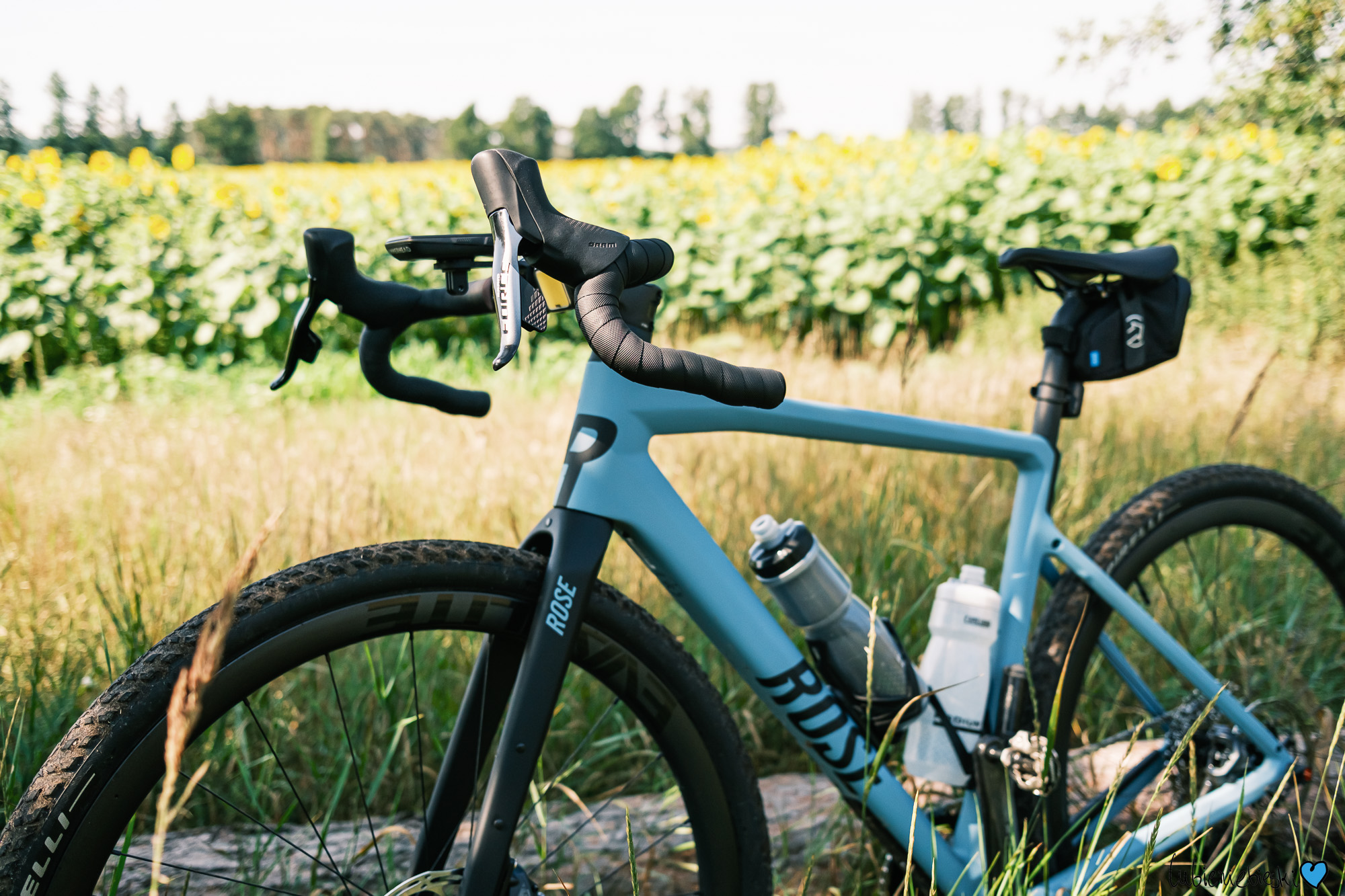 Summer 2023 – I decided to buy a new bike.
Criteria⌗
blue color
gravel bike
carbon
hidden cables
SRAM groupset
1x gearing
electronic shifting
price below 4k EUR
Candidate(s)⌗
Actually - there weren't many bikes that met my criteria.
Here's the only one I really considered: Rose Backroad!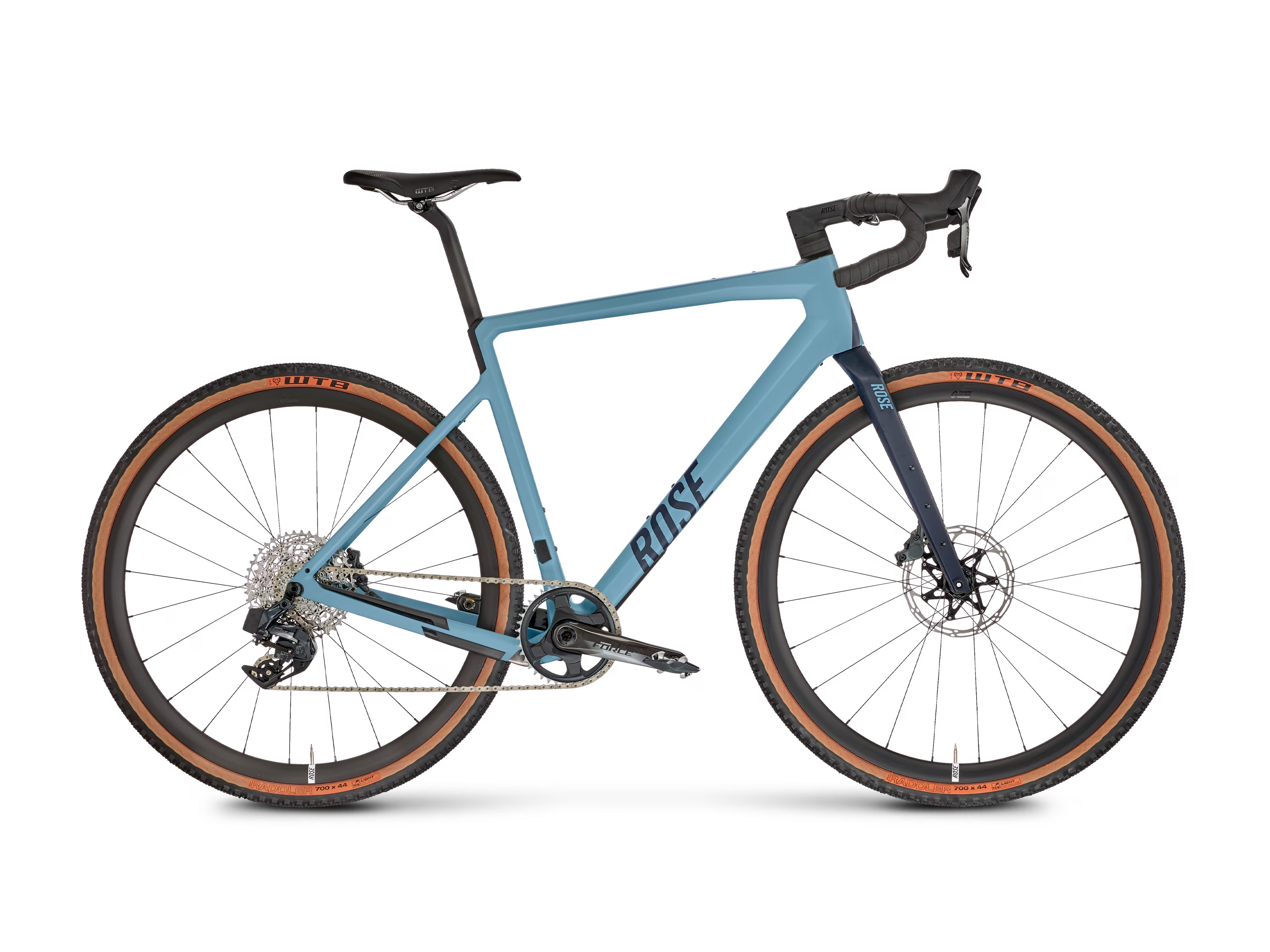 Additional motivation⌗
I'm a big fan of what Weronika is doing. Just browse through her Instagram! Last year, she bought a Rose Backroad, and this is how I learned about this bike. I've been following her adventures for a while, asked for a few tips, and decided to join the Rose family.
Thank you Werka! I hope I will get 1/10 of your adventures!
Initial issues⌗
First of all, I didn't want to buy this bike because in the meantime, SRAM released a new version (D2) of the Force groupset. Most of the changes were about the fact that the new one has a rainbow-like sticker on the crankset. It was enough to hold me back for a while. Fortunately, after thinking loudly about my "issues", I've decided to buy the bike anyway.
I've ordered a wrong size, due to an incorrect measurement of my inside leg. I've ordered a bike with a frame size of 53cm, but I should have ordered a 55cm one. Another thing that pushed me to do so was the fact that the 53cm size was available in 5 weeks, the other one much later.
Long story short, I went to a bike fitter, tried the smaller one, didn't work. Then I ordered a bigger one, and it was much better. I've returned the smaller one, and I've got a refund. The process was easy and smooth, and I'm happy with the way Rose handled it. I was super afraid that they are going to be super picky about the condition (even though I've only ridden it for a few km), but they didn't even ask me about it.
What I've changed⌗
I had carbon wheels (Evanlite New Gravel) from my previous bike, so I've swapped them along with the tires (Pirelli Cinturato Gravel M 40mm)
Saddle -> Specialized Power Comp
Some of the screws were silver, so I've replaced them with black ones 🙈
I've lost my cadence sensor, so I've bought a power meter mount on the crankset 🤷🏻‍♂️
Pedals -> Shimano SPD PD-M540
First impressions⌗
I can't give a full review just after a few activities and a few hundred kilometers, but I can share my first impressions.
the bike is super light
it's relatively easy to maintain a high speed1
I can ride any road I want, any terrain I encounter is not a problem
it looks slick
electronic shifting is fun
additional mounting points are useful (but I haven't used all of them yet!2)
the stem is custom and it's not 100% perfect for me – if you would like to change it at some point, it might be a problem to find something that plays well with the frame
Pictures⌗
Here are some pictures of the environment that the Backroad is used in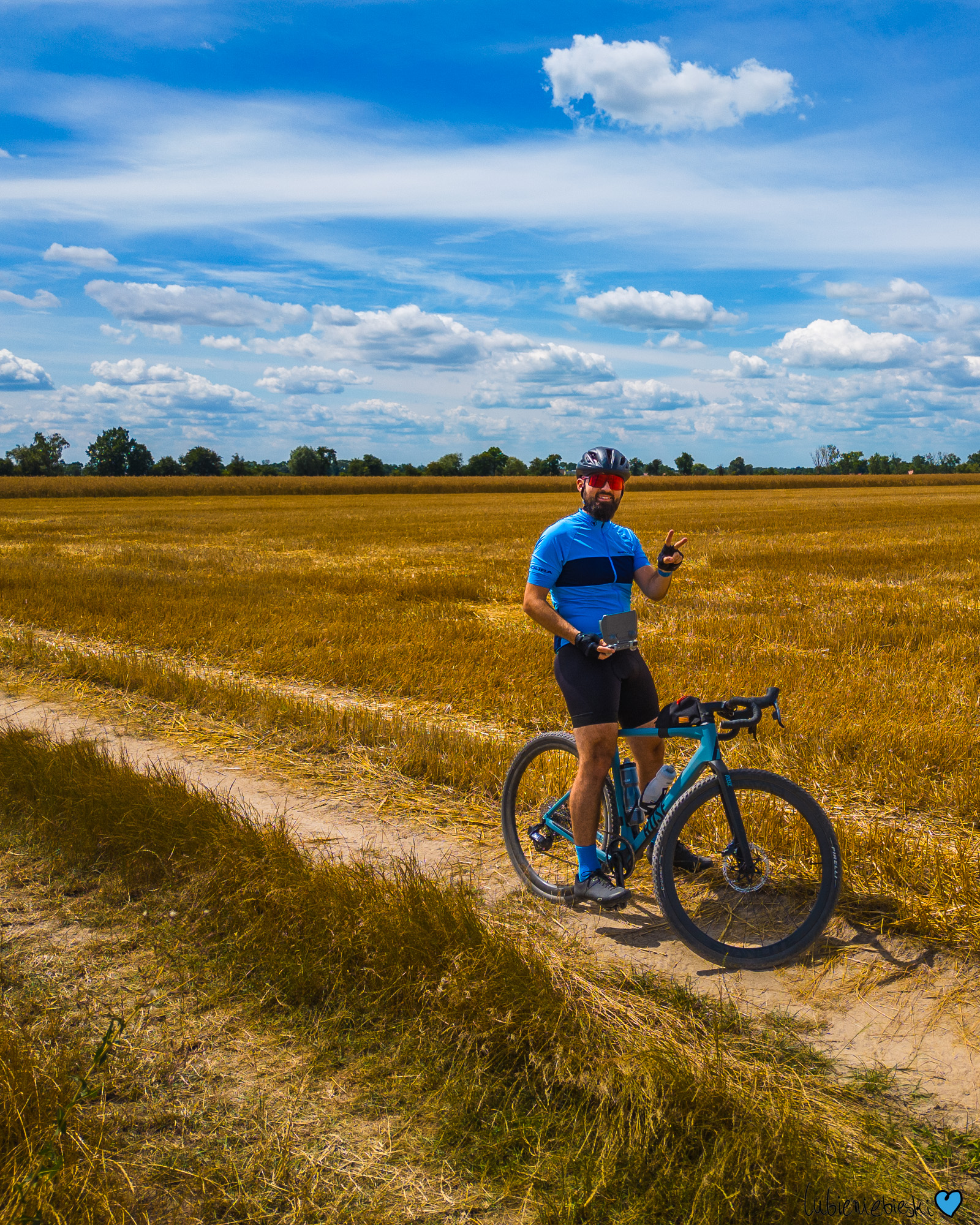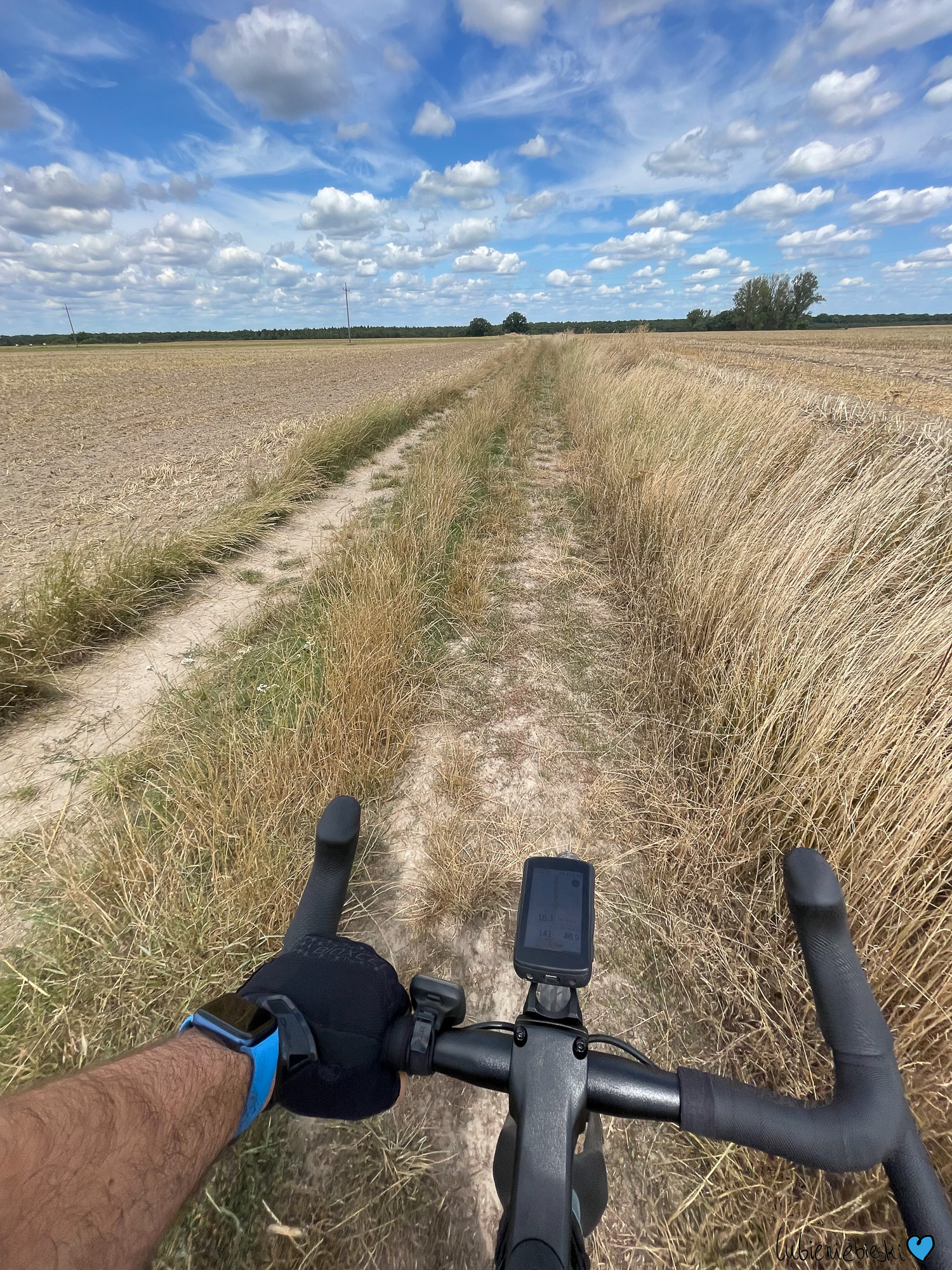 In the woods⌗
Among sunflowers⌗
Somewhere⌗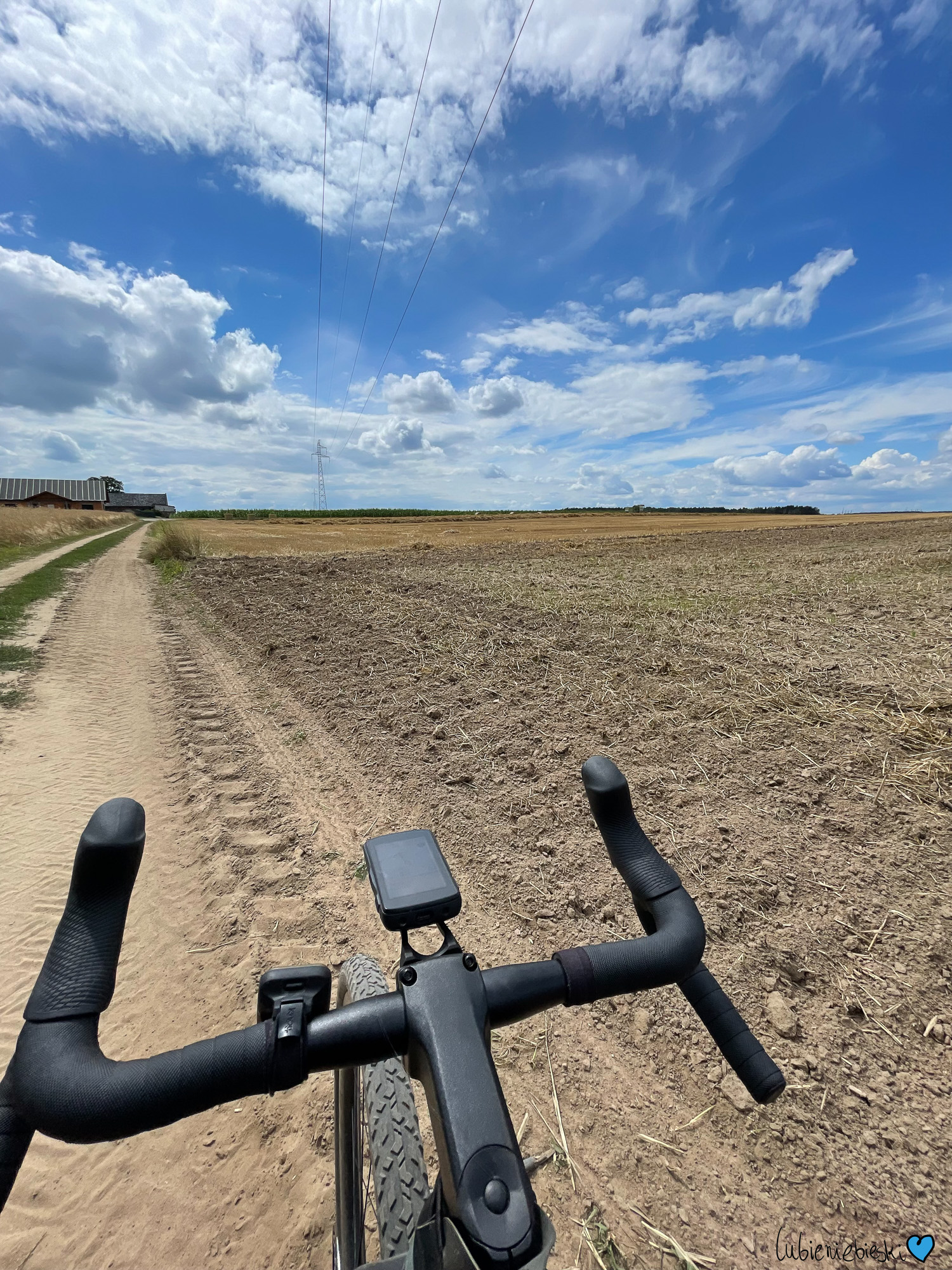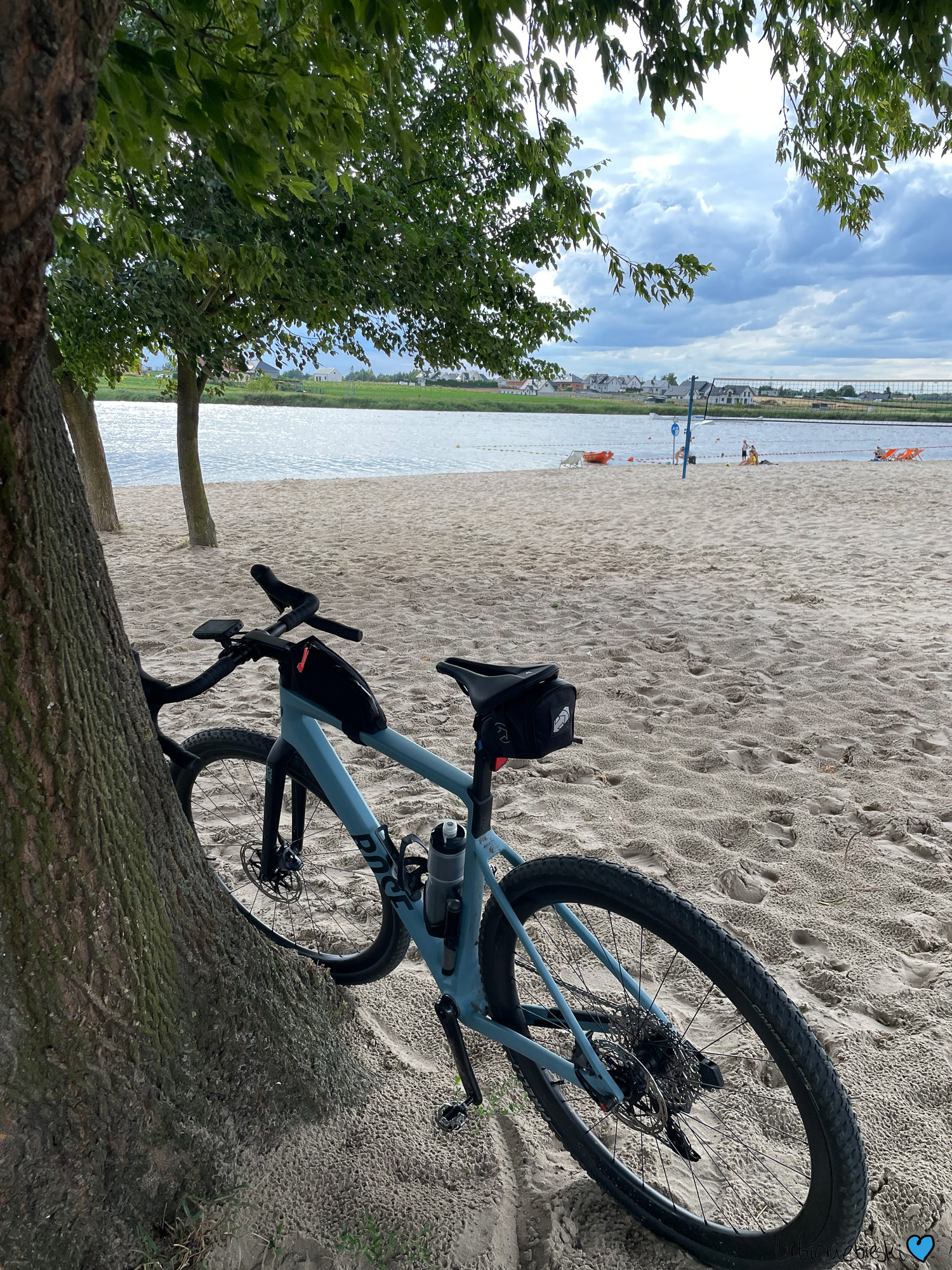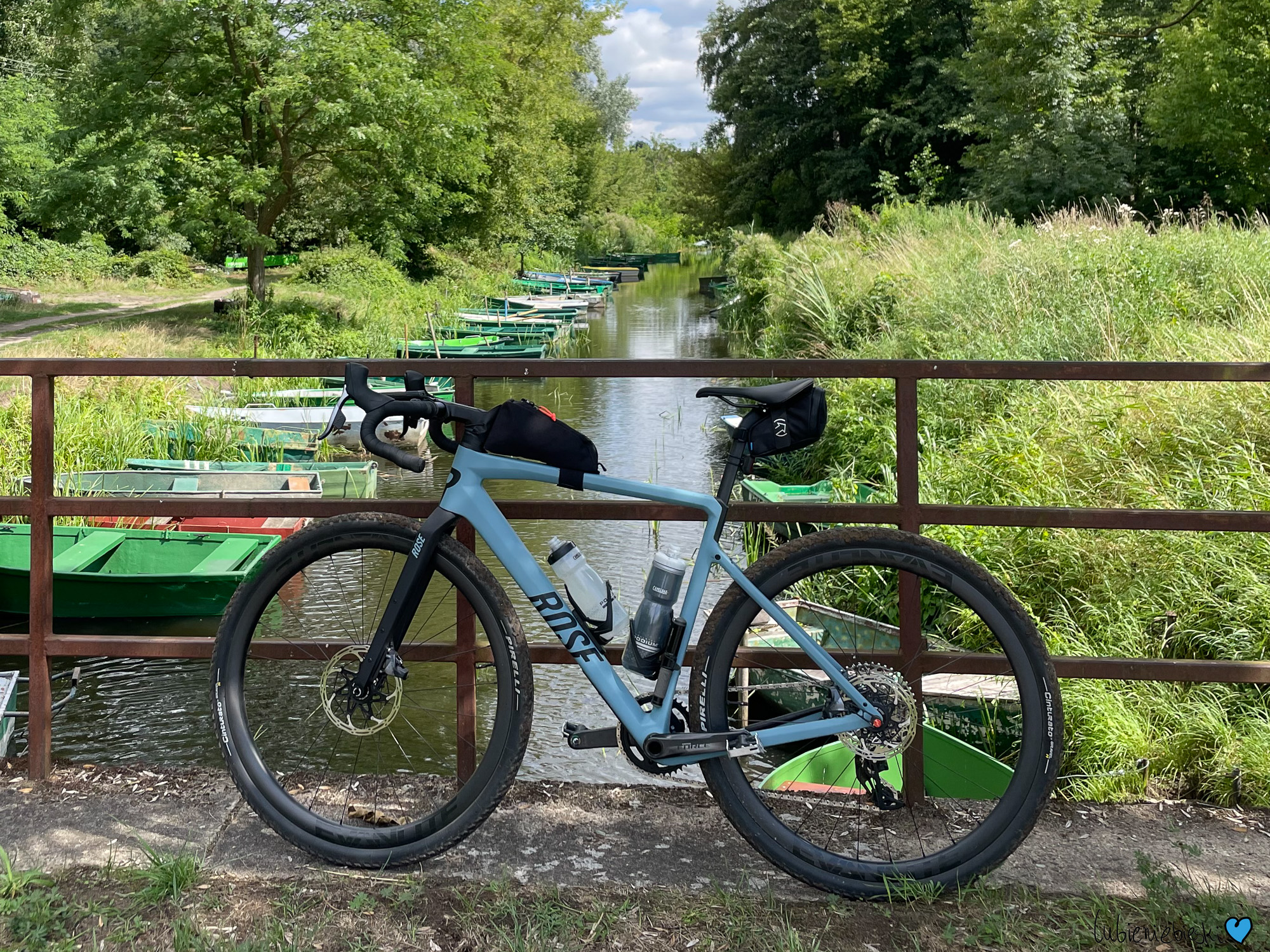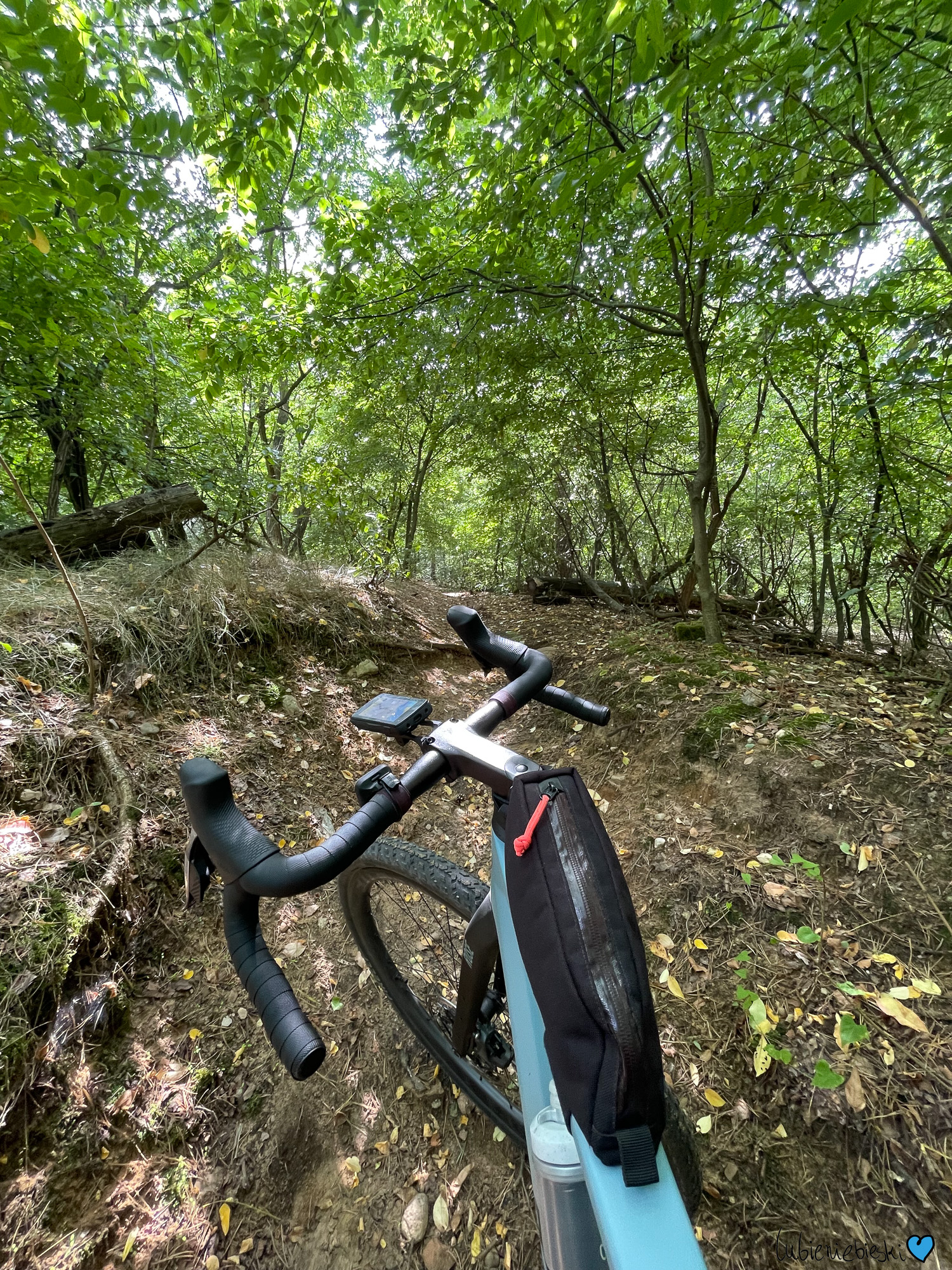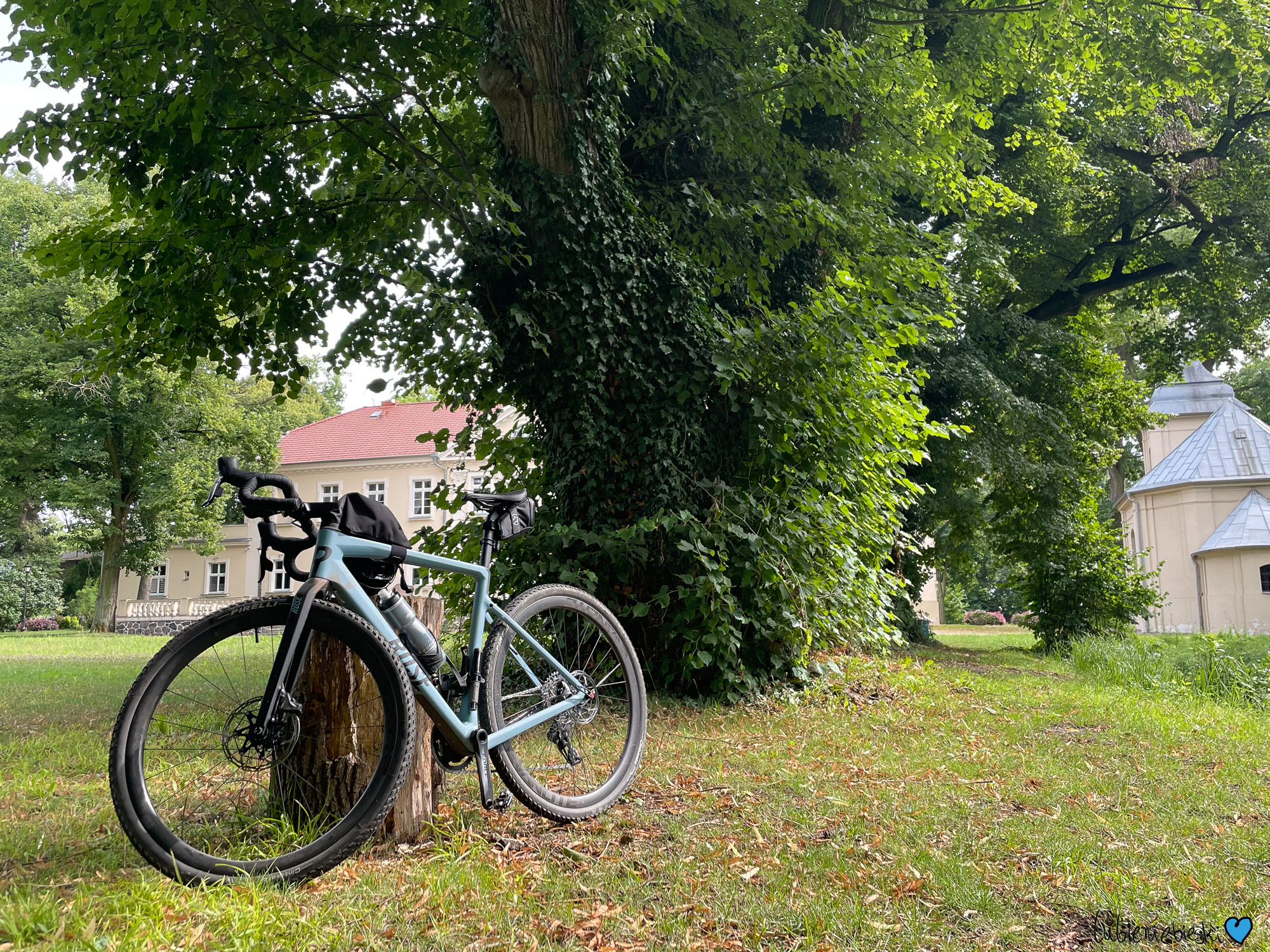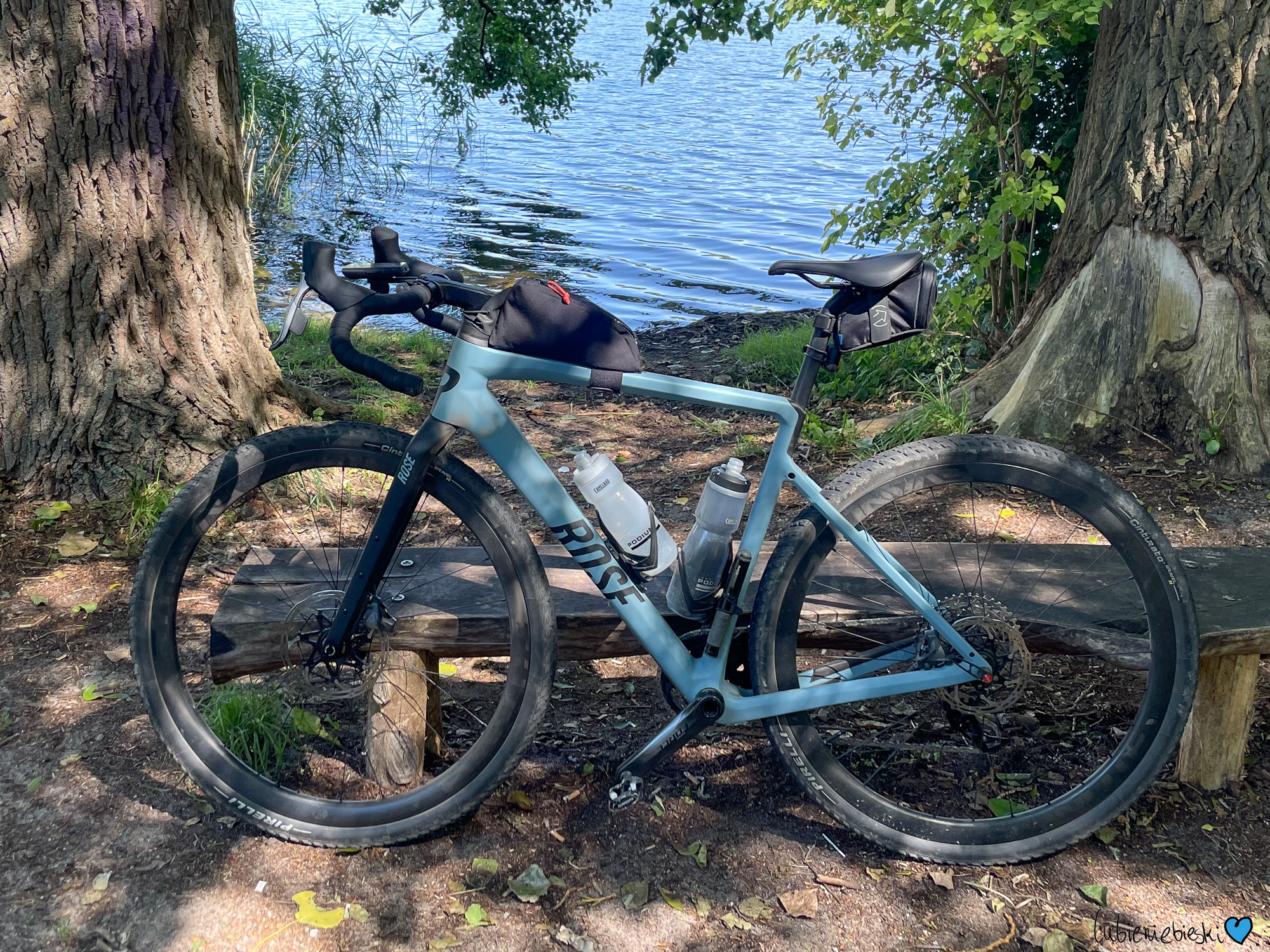 Summary⌗
I'm super happy with the bike! 💙 Currently, I'm the weakest element of the system and I'm working on it. I'm looking forward to the next adventures with the Backroad! Exploring Squadrats definitely helps with that!
If you have any questions about the bike, feel free to ask me on Mastodon ✋!